The long holiday weekend is over, and I didn't get the airplane taxi tested like I'd hoped. I really felt that I needed to do that so Elizabeth would have a couple of weekends to get comfortable flying (we've been down 8 months now) before trying to fly to Oshkosh. I've been having some trouble getting some of the new hardware to talk to the GRT, which you can see fired up in the new panel below, and I still need to get a new calibration for both the GRT and the new GTX330 transponder, as well as do a condition inspection, so Oshkosh looks pretty doubtful at this point.
I'm particularly disappointed about that since we'd been given the opportunity to display our airplane in the Velocity factory booth. I would have enjoy that very much, but it would also have given Dave, SET, and Flightline some publicity for doing such good work.
In other news, although apparently AeroComposites will not continue to make pusher propellers, ours is nearly completion, with American Propeller sending us these pictures of our blades! I think they look very, very nice.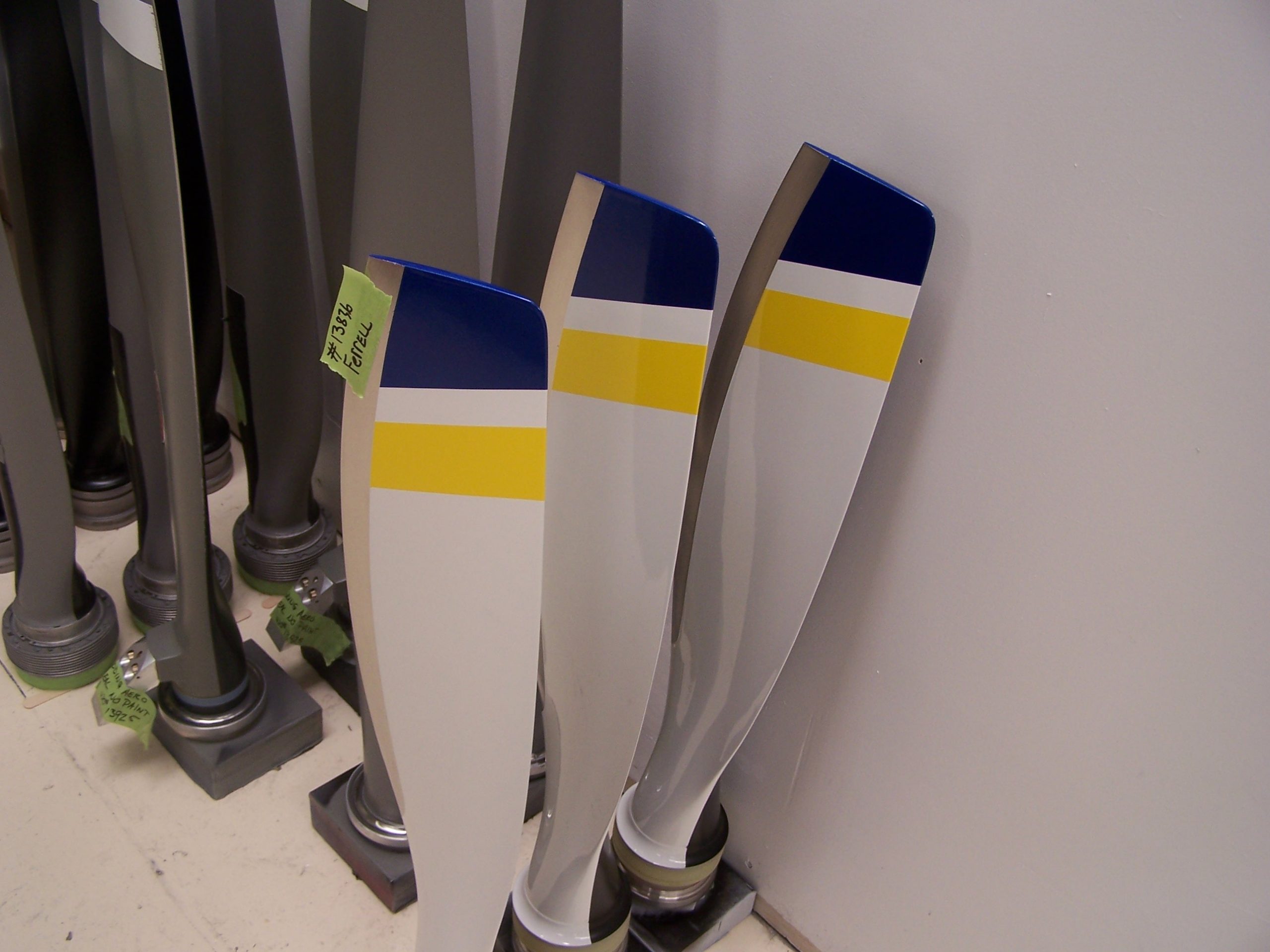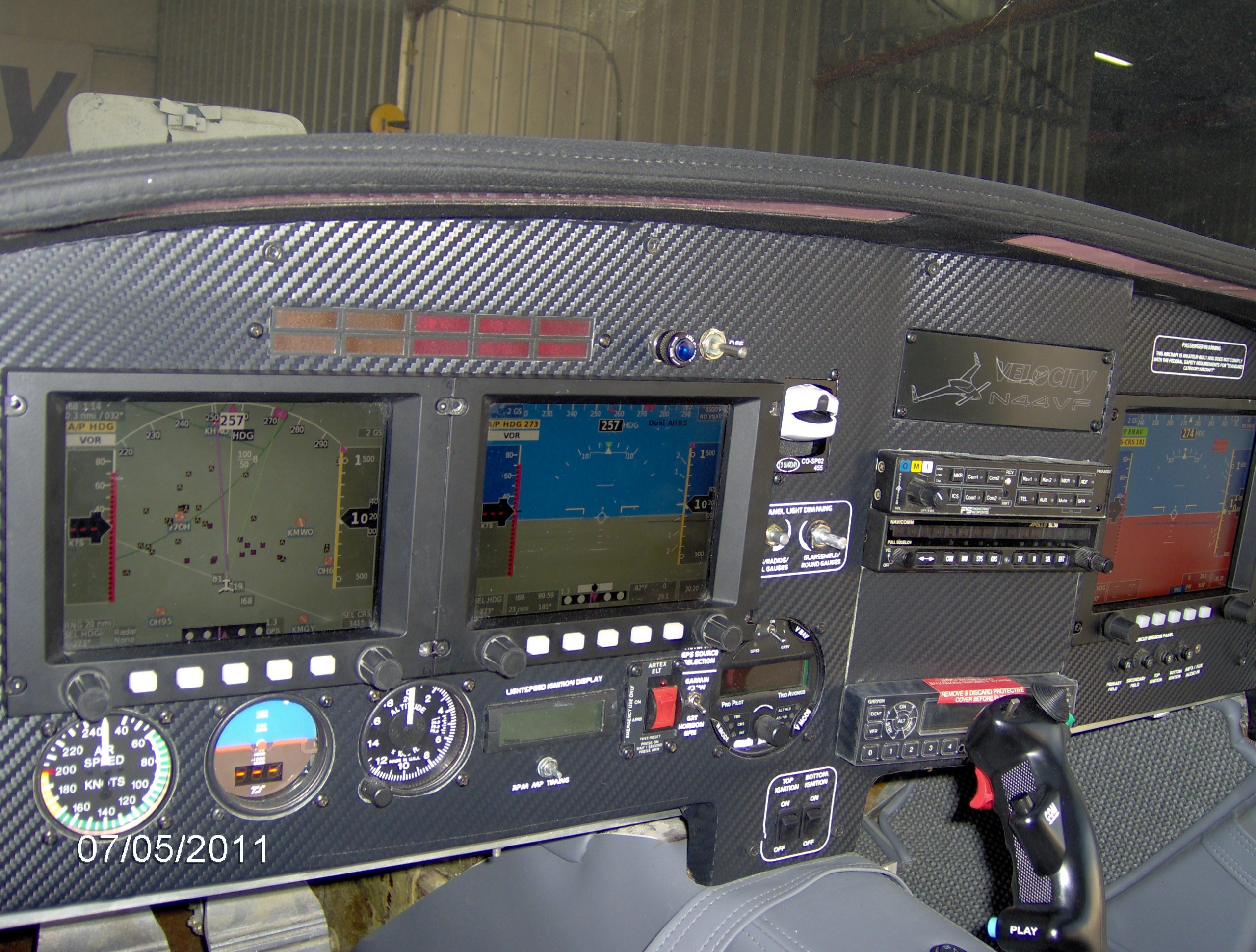 Posted By: Brett FerrellWednesday July 6th, 2011 at 11:17 PM