Oh this is sooo cool. I've wanted to have on-board weather for a long time. I think it is a huge safety improvement. Let's face it, if you're going to be airborne longer than 1 hour or go further than 100 miles, the weather you experience has a very high probability of not being the weather that was briefed to you. The boys at GRT provide a nice interface for the WxWorx package that we've activated, and we had our first rain since I got it running, so we had to push back and check it out. I do wish that I could get the terrain at the same time as the weather, but I understand that this would:
1) Require a lot more processing power
2) Possibly be ambiguous as regards color for the details
None of that lessens, in any way, my desire to have it, of course.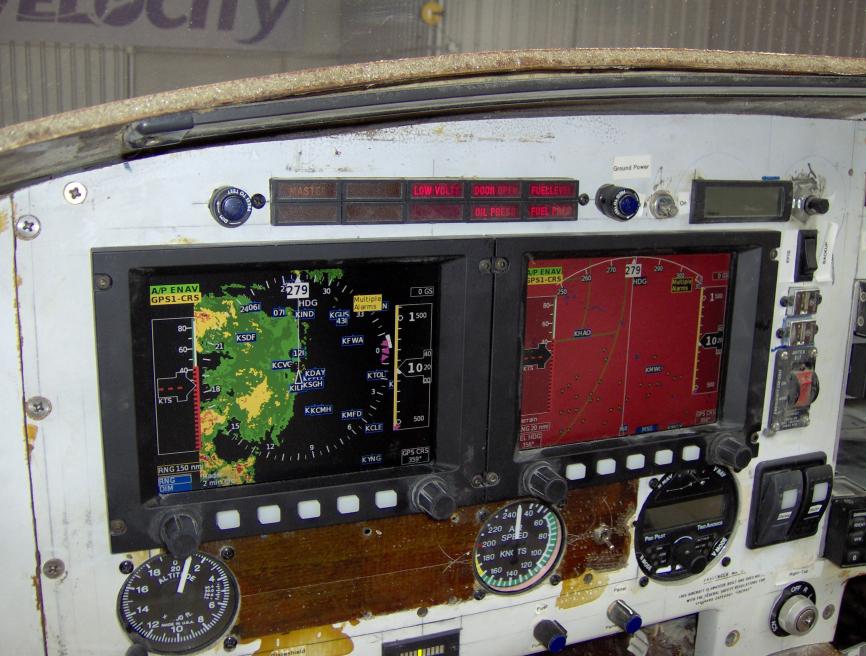 Posted By: Brett FerrellSunday May 16th, 2010 at 5:47 PM
Categories: Avionics GRT Hx EFIS Tags: Avionics Building Weather WxWorx