Signed off and home now. It was a great, but very busy week for us (Pete my instructor and I). We drove straight through on Sunday to get to Sebastian from Cincinnati by midnight, started ground school on Monday along with Pier (a potential Velocity buyer), flying twice on Monday, once on Tuesday (Pier was heading out early Wednesday and needed to be signed off) and twice on Wednesday. Pete also got a flight in on Wednesday, which must have made for a long week for John the Velocity training pilot. We left after getting a hot shower Wednesday evening, stopping for the night south of Atlanta for a few hours rest, and got back Thursday right at dinner time. In the meantime we did dinner on the water front at Captain Hiram's Monday and had dinner with Scott Baker, one of the all time great guys of aviation, on Tuesday.
I'd like to thank:
Pete Sweemer, my flight instructor, for sharing driving duties and taking a few days vacation to come along… hopefully I didn't embarrass you with my flying!
John Abraham for letting Pete ride along my first flight, getting me trained, and taking Pete for an hour of basic familiarization training
Scott Baker of Sierra Bravo and formerly of Velocity for a very enjoyable evening Tuesday, it was great to catch up
Scott and Duane Swing for keeping the factory's assets available to the community, it is not the heyday of kitplanes, and I appreciate it
So, what are my impressions? First, I think the factory program is a really, really good idea for any potential Velocity pilot. It helps with insurance, and the Velocity is a different bird. There isn't anything hard about flying the Velocity, but it is different. Actually flying the Velocity is simple. Landing it is a little odd… mostly because the ailerons are very sluggish on final, so John teaches using the rudder nearly exclusively for control, or bringing a wing up. That's OK, but the rudders are also on a time delay, so you have to jab it – however much you think you need, let off, and wait a second… if that was too much, tap the other side… not enough, tap again. You don't get that in your daddy's Warrior. And getting the round-out (you don't flare) and hold the nose slightly high – not tooo high – and then gently start easing it down… again, not hard, but an acquired skill. I look forward to really mastering it.
Over all I thought I did fairly well. The wind conditions were more than I typically fly in, and in fact there were students training in Warriors having trouble landing with the gusty 30 kt conditions on Tuesday, and I was by and large getting to the runway in decent shape. I would've loved to have done better, too, but it is what it is. I felt like a hero watching those guys go around, but I did scuff a winglet too (sorry John!)… you win some you lose some. I lost a battle but won the war, so to speak. It was a great trip, but I'm also exhausted… not much of a vacation.
The Payoff!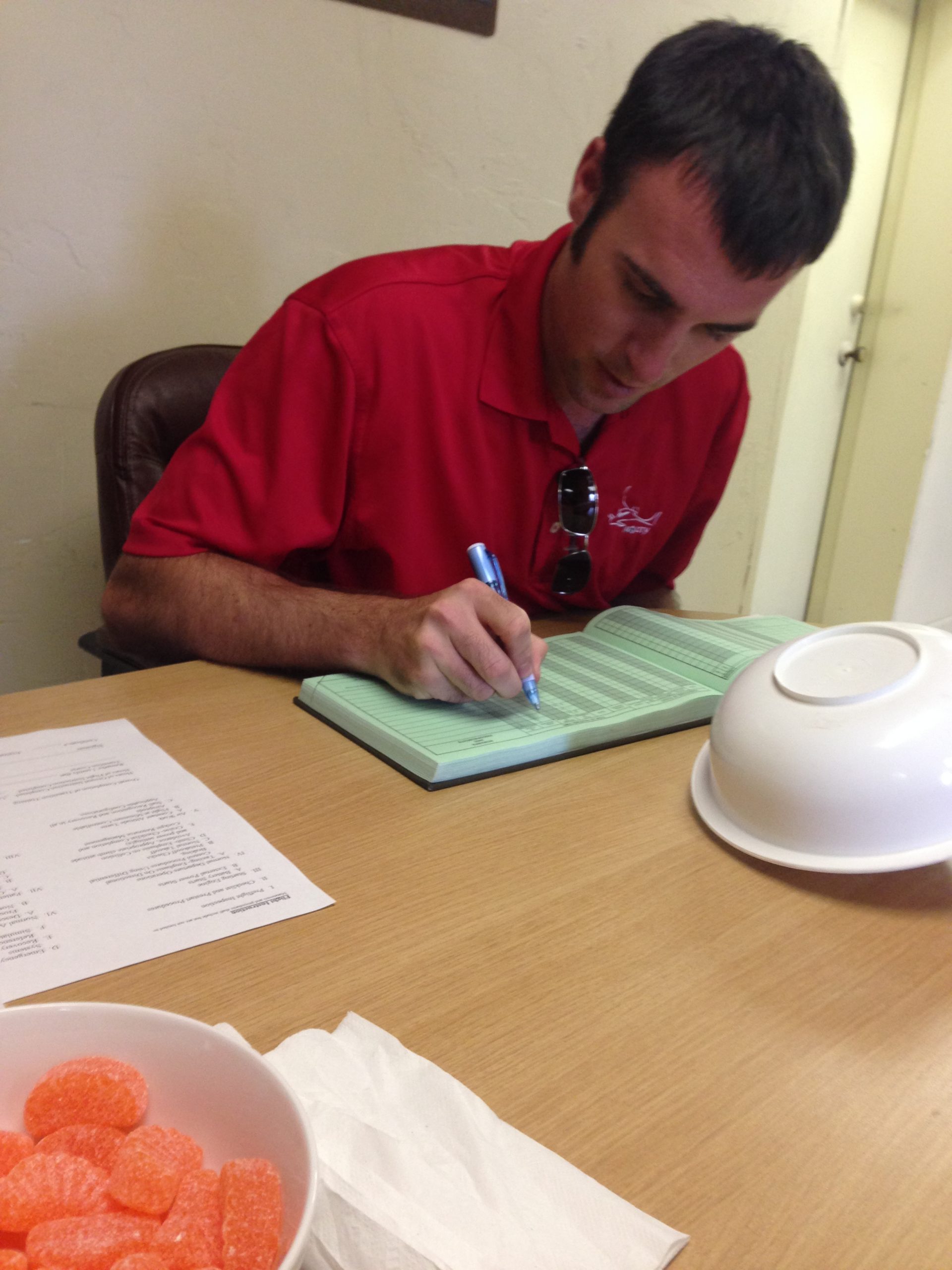 Posted By: Brett FerrellSunday April 20th, 2014 at 10:23 PM