After a lot talk on the reflector, and a bit of a spongy feel to our Matcos (and a desire to have the toe brake option to keep us from having to worry about landing with a brake locked), we decided to "upgrade" to the Cleveland brakes with the toe brake option.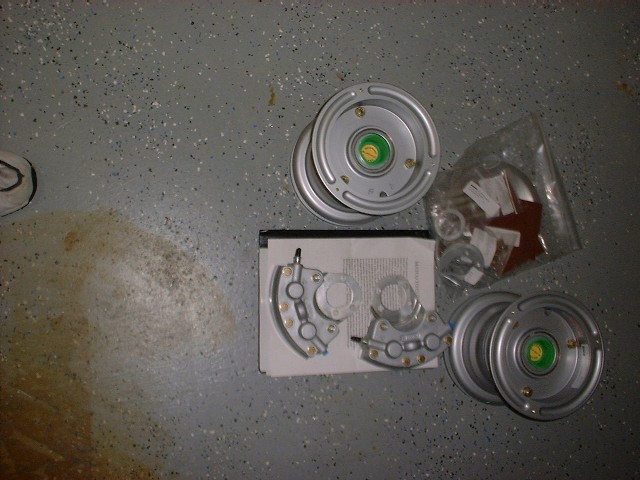 Cleveland Wheel and Brake Kit
We will finish installing the Cleveland brakes as soon as I can borrow a bead breaker to remove our tires from the Matco wheels….. Now I've mounted the tires onto the Cleveland wheels and started the conversion. The hardest part of the conversion was drilling two additional holes into the Cleveland mount. I know that doesn't sound too hard, but not being a machinist, trying to locate two holes from the Matco axle onto the mounting plate and get them drilled accurately was a pain. Also, since the Cleveland disk is part of the wheel, you have to disassemble the caliper to get the wheel on, which struck me as odd. Finally, the Cleveland interfered with my gear legs in an entirely different way than did the Matco, so I had to a lot of grinding under the brake to mount it. I probably should have just cut the leg, but I had a mental block on that….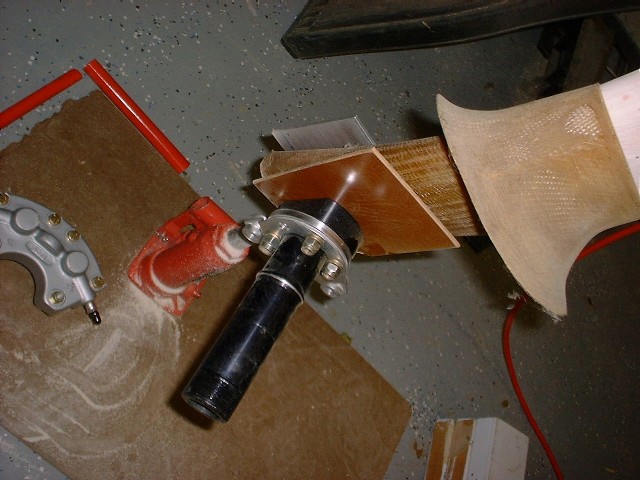 Cleveland Mounting Plate on Axle
Cleveland Brake Mounted
Posted By: Brett FerrellWednesday November 24th, 2004 at 9:36 PM
Categories: Wheels, Axles, and Brakes Tags: Brakes Building Cleveland Fuselage